ABOUT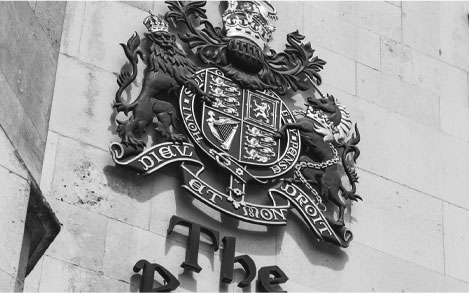 AHl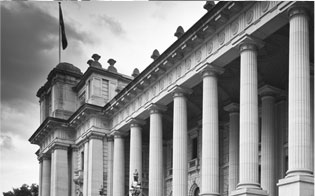 Our Vision
AHL Legal prides ourselves in being able to provide top quality services for clients who require assistance in navigating the legal systems of Australia and China. In light of the ever-growing proximity between Australia and China, we work to bridge the gap between the differences in their legal systems and business environments, so our clients can reap the benefits of Australia and China's tight-knit relationship.
Overview and Progress
The strengthening of business ties between China and Australia has led to us specialising in litigation and corporate law. However, our growing business continues to cater to most areas of law that our clients are involved with, and we hope to expand in order to cater to every Chinese-Australian in need, both new and established. We continue to work on important and high-profile cases in both countries, using our expertise and language proficiency to service our clients in both Australia and China.
AHL Legal has professional legal teams which combine high-quality theoretical and practical experience. Our experienced consultants and lawyers specialising in various fields, form teams to provide tailored services to our clients, combining theory and practices on Common Law trials to objectively evaluate cases from two perspectives of the law and the jury. Regular case reviews and risk assessment procedures are proven to be effective as the key to the success of AHL Legal in the past legal practices.
In our nearly 30 years of litigation experience, we have established excellent cooperative and interactive relationships with third parties to strengthen our proficiency in litigation, drawing upon knowledge from expert witnesses and synthesising this into our expertise.
As a professional litigation law firm, AHL Legal maintains excellent long-term cooperative relationships with many of Australia's leading Queen's Counsels and Senior Counsels in various litigation fields, and has established strategic partnerships with well-known barristers.
Along the way, AHL Legal has been the trailblazer for ground-breaking cases regarding Chinese-Australians here in Australia. The "Victoria Park Case" that we handled effectively, revolutionised the way the property sector works in NSW. We have also been part of changing the status of Chinese-Australian lawyers in the legal community, from previously working at the fringes of the legal sector, to being at the heart of landmark cases.
30 Years of Expertise in Australian and Chinese Law
History
Since starting off as a law firm serving Chinese clients with mostly immigration cases and personal injury claims, to becoming a leading firm within the Australian-Chinese legal field, AHL Legal has been a part of, and witnessed many developments in Australia and its law.
AHL Legal was founded in 1994 by Hanbing Shen, our first office being our current flagship Sydney CBD branch in World Tower. As part of our goal to strengthen our links with China in order to provide convenient and efficient services to our clients, we have opened up many new offices and partnerships in major cities such as Shanghai. Within Australia, we have also opened new branches in major cities such as Melbourne, extending our services to the Chinese-Australian community beyond New South Wales.
Through joint ventures and strategic cooperation, AHL Legal has also established cooperative offices in Brisbane, Gold Coast and Perth in Australia as well as in Beijing, Shenzhen, Guangzhou, Sanya, Hong Kong, Taiwan and other cities of China. Additionally, AHL Legal provides one-stop legal services in cooperation with members of the Global Legal Alliance (GLA) in major cities around the world.
Community Service Commitments
Several AHL Legal lawyers are experts and leaders in certain fields in the legal industry, some of whom are legal advisers from local government departments and members of national think tanks with deep knowledge, extensive experience and well-connected personal networks. Many of them are also experts and scholars from global legal consortiums and visiting professors and researchers from higher education institutions.
AHL Legal is deeply committed to promoting legal knowledge amongst the public, in both Australia and China. We are frequently invited to host talks at numerous Chinese business organisations, as well as Chinese cultural and educational institutions. Giving back to the Chinese-Australian community in the form of Pro Bono work is also of great importance to us, a high-profile example being the Lin's family murder case.
Meaning of AHL legal logo
The outer circle of this logo is a circle surrounded by the full name of AHL legal that is 'Austin Haworth & Lexon Legal'. The entire logo uses red as background color, which represents the color of Chinese culture and symbolizes hope and success.
The central pattern is composed of the three English letters 'AHL'. The first letter 'A' of the three English letters is centered and this letter is composed of the inverted English letter 'V' and the Chinese character '一'. 'A' is the first letter in the English alphabet as well as the first letter of English word 'Australia', and '一' ranks the first character among Chinese characters.
The composition of the special 'A' indicates the unity and fusion of Eastern and Western cultures (English letter 'A', Chinese character '一'), indicating that AHL Legal will always strive for the first and maintain self-improvement corporate culture under the cultural atmosphere of unified and fusion of East and West.
Meanwhile, a part of 'A' is an inverted 'V'. 'V' in English represents victory. The inverted 'V' has the auspicious meaning of victory, indicating that the clients who entrust us to represent will be victorious in their litigations through our efforts and hard work.
The second English letter 'H' in the pattern is composed of two English letters 'I' or two Arabic numerals '1'. The letter 'I' indicates I, me, myself, and the two 'I's represent that AHL Legal will always treat the interests of our clients as our own interests in our work, and put our own interests in the same position as the interests of our clients. We will combine the interests of both parties into common interests through the bridge of Chinese and Western laws.
The two Arabic numerals '1' indicate that we will always strive for the first place in the legal field of the East and the West.
The composition of 'H' can also be seen as a balanced scale, which represents justice and fairness of law. Among them, the weighing pole is the Chinese character '一', which shows that the AHL Legal will always maintain justice and fairness as our first responsibility.
'L' is the initial letter of 'benefits' in Chinese Pinyin, which shows that under the premise of fairness, it is our responsibility to strive for the greatest benefit for our customers.
'L' is the first letter of the English word 'Liaise', which shows that our job and responsibility is to liaise and communicate with eastern and western laws.
The three letters of 'AHL' are the acronyms of Austin Haworth & Lexon Legal Group. The pattern of these three letters resembles an old sailing ship. 'A' is the main mast and main sail of the ship, 'H' is the secondary sail, '一' is the hull, and 'L' is the rudder. This sailing boat is full of the ideals, beliefs and hopes of all our colleagues in AHL Legal. Through the efforts of all our colleagues in AHL Legal, we communicate the law and culture of the East and the West, treat the interests of our customers as our own, and strive for the greatest victories for our customers. In this process, we always ask ourselves to always keep the first, constantly surpass ourselves, keep sailing, and keep moving forward.
AHL legal music logo
Introduction to AHL Legal Logo Designers
Logo designer
The AHL Legal logo was designed by Mr. Zhao Zuoliang, a special contribution expert of the State Council of China, a Class A-qualified designer of the International Association of Commercial Artists, and one of the designers of the 2010 Shanghai World Expo mascot 'Haibao' design team.
Mr. Zhao Zuoliang has more than 50 years of designing experience, and his representative works include Shanghai Great World Guinness, Bund One, Lianhua, Shikumen Shanghai Old Wine, Spearmint Toothpaste, Phoenix Pearl Cream, Bright Dairy, Ruby Food, and Kedi convenience store, Shanghai Spring International Music Festival and other logo designs. Among them, the design of the Phoenix Pearl Skin Care Gift Box won the 'Star of China' and 'Star of the World' packaging awards.


Music logo composer
The AHL Legal theme music was composed and produced by the famous Australian music educator Ms. Neta Maughan. Neta Maughan was born in a family of music whose family history can be traced back to famous musicians such as Beethoven, Czerny, Liszt and Tchaikovsky. She is the only person in Australia who has been awarded the Australian AM (Member of the Order of Australia) for her music contribution.